Type 2 Immunity in Early Life
Registration and abstract submissions: news.uliege.be/immunity-in-early-life
Venue: Salon des Lumières, La Cité Miroir Place Xavier Neujean, Liège
ME-TA Opleiding en Training

ME-TA verzorgde reeds meerdere opleidingen over Health Technology Assessment (HTA) en economische evaluaties, zowel op nationaal alsook op internationaal niveau (ondermeer voor de Europese Commissie (Brussel) en internationale HTA instellingen). Naar jaarlijkse gewoonte worden er 3-daagse opleidingen georganiseerd.
U kunt zich inschrijven voor de volgende cursussen: 3-daagse opleiding: "Economische evaluaties van medische interventies: doelgerichte opleiding voor onderzoekers, evaluatoren en doe-het-zelvers". Meer info.
Sint-Martens-Latem: 22-24 april 2020
Sint-Martens-Latem: 13-15 mei 2020
Leuven: 16-18 september 2020
VIB conference series 2019-2020

VIB is a life sciences research institute in Flanders, Belgium. More than 1650 scientists from over 70 countries perform basic research into the molecular foundations of life. The institute offers a program of international VIB conferences in various VIB research fields. From day one VIB has supported and sponsored scientific conferences to help VIB scientists connect with their colleagues. More info.
Calendar:

- Genome Engineering and Synthetic Biology: 10-11 September 2020, Ghent
- Emerging technologies in Single Cell research: 19-20 November 2020, LEUVEN
Knowledge for Growth
Knowledge for growth is Europe's finest life sciences conference, and will take place on May 28, 2020 in Ghent, Belgium The conference features an exciting programme providing vital insight into the global life sciences' landscape, one-to-one Partnering, a trade fair with 100+ exhibitors and a scientific poster area. More info.
Q-PEOPLE - Training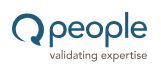 Quality standards and compliance regulation, both national and international, is complex. The rules are changing constantly. The US Food and Drug Administration (FDA), European Medicines Agency (EMA) and other global regulators require that employees in the Life Sciences industries are trained to meet compliance standards and have fundamental job knowledge. In our Q-Academy, we offer training, professional coaching and mentoring. More info.

Start2farma - Basis in validatie 1: Equipment & System kwalificatie: 23-3-2020
Start2farma - Basis in validatie 2: Goede praktijken in Equipment & System kwalificatie: 27-4-2020
Effective meetings based on collective intelligence methodology:15-5-2020
Start2farma: Advanced GMP: GDP (Packaging & Distribution): 29-5-2020
Start2farma: Advanced GMP: Medical device + ISO 13485: 26-6-2020
European Centre for Clinical Research Training - ECCRT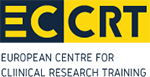 Company which provides courses and other services in the field of Clinical Research. ECCRT provides courses in different modes of learning to suit everyone's needs: Face to Face trainings eLearning Courses Webinars Seminars Blended Learnings. More info.
IS-X Academy

IS-X Academy biedt opleidingen voor alle aspecten rondom gaschromatografie en massaspectrometrie analyses. Door een unieke aanpak geschikt voor alle laboratoriumprofessionals: van academicus tot praktische autodidact. Altijd uitdagend, spot-on en actueel door de inbreng van kennis uit expertisecentrum IS-X aangevuld met de praktijkervaring van de Interscience professionals. Meer info.
Oxford - Training Programs

MindBank combines over 10 years of experience to provide a platform for Life Sciences professionals in Belgium and the Netherlands to obtain training, on-the-job coaching, and guidance throughout their professional career. All our courses and workshops are delivered by highly skilled, experienced and professional tutors who are proven experts within their specific business or market sectors. When you attend a training course or workshop through MindBank not only do you invest in yourself, but you invest in your future!
We offer over 20 courses within various specializations and skill sets. They cover an array of topics and fall under the following four subjects: Life Sciences Training Soft Skills Training Professional Development Training Language Training. More info.
SGS - Trainingen

SGS biedt trainingen verspreid over een groot aantal thema's en bedrijfstakken. We bieden enerzijds open trainingen en anderzijds maatwerk trainingen, die zijn afgestemd op de specifieke behoeften van de organisatie. Als u de flexibiliteit van een online training verkiest, biedt de SGS Academy ook oplossingen met e-learning en virtueel leren. De trainingen zijn onderverdeeld in drie groepen:TRAINING OVER MANAGEMENTSYSTEMEN EN NORMEN, TRAINING OVER NALEVING en TRAINING IN MANAGEMENT, LEIDERSCHAP EN SOFT SKILLS. Trainingsoverzicht.
BSI - Trainingen

BSI onderscheidt zich in haar trainingen door de focus op praktijkgericht en effectief leren en de verdieping binnen de trainingen. Door de centrale rol in de normcommissie levert BSI informatie uit eerste hand. Populairste trainingen: Kwaliteitsmanagement, Milieumanagement, Medical Devices, Informatiebeveiliging. Meer info.
BCCM - Training and Seminars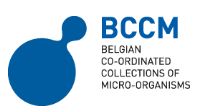 BCCM training:
- Preservation of micro-organisms: a practical approach
- Seminar "Gene technology today: a practical approach
Fungi:
- Fungi collection: Human & Animal Health (BCCM/IHEM)
- Agro-food & Environmental Fungal Collection (BCCM/MUCL)
Plasmids and DNA libraries:
- Plasmid Collection (BCCM/GeneCorner)
More info.
Advipro - GxP Academy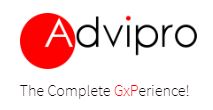 The GxP Academy - Ons trainingscentrum, voorzien van een operationele cleanroom, is de ideale omgeving om opgeleid te worden in de verschillende aspecten van GxP: onderstaande trainingen:
- Quality Risk Management
- Basis Good Manufacturing Practices (GMP)
- Basis Project Management
- ...
Qbic Fund

Qbic Fund seeks to invest in spin-off companies of the universities of Ghent, Brussels and Antwerp, leveraging the creativity of more than 8.500 researchers. This strategic alliance provides a sufficient level of critical mass to set up a sizeable, professionally managed fund. The fund mainly targets life sciences, new materials, cleantech and ICT start-ups. More info.
BioVox - Belgium Life Sciences Platform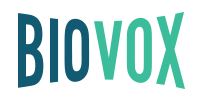 BioVox promotes and supports breakthroughs in life sciences in Belgium. The online platform keeps you up to date with news, opinions, columns, reviews and facts&figures on healthcare, agriculture and the bio-based economy. BioVox reinforces communication and interdisciplinary collaborations between academia, industry and investors. BioVox keeps track of the exciting and rapidly evolving life sciences sector in Belgium. More info.
FlandersBio

FlandersBio is de sectororganisatie voor de Biowetenschappen en Biotechnologie in Vlaanderen. FlandersBio is een dynamische ledenorganisatie die de constante groei van de sector ondersteunt en bevordert. FlandersBio beschikt over een geüpdate databank met een overzicht van de Vlaamse bedrijven met biotechactiviteit en alle FlandersBio-leden. FlandersBio organiseert seminaries en workshops om het netwerken te bevorderen. Op die manier delen bedrijven gespecialiseerd in biowetenschappen ook hun knowhow en expertise met elkaar. FlandersBio informeert u over belangrijk nieuws op het vlak van de biowetenschappen en biedt een overzicht van vacatures in de sector.
Meer info vind je op de FlandersBio-website.
conferenceseries.com
Meet Inspiring Speakers and Experts at our 3000+ Global Conferenceseries Events with over 1000+ Conferences, 1000+ Symposiums and 1000+ Workshops on Medical, Pharma, Engineering, Science, Technology and Business.
Explore and learn more about Conference Series Ltd: World's leading Event Organizer
Know about OMICS
OMICS International (and its subsidiaries), is an Open Access publisher and international conference Organizer, which owns and operates 700 peer-reviewed Clinical, Medical, Life Sciences, and Engineering & Technology journals and hosts 3000 scholarly conferences per year in the fields of clinical, medical, pharmaceutical, life sciences, business, engineering, and technology. Our journals have more than 15 million readers and our conferences bring together internationally renowned speakers and scientists to create exciting and memorable events, filled with lively interactive sessions and world-class exhibitions and poster presentations. More info.
Koninklijke Vlaamse Academie van België voor Wetenschappen en Kunsten (KVAB)

Om beloftevol talent te waarderen en excellente prestaties te bekronen reikt de Academie een divers gamma prijzen uit. Meer info over openstaande oproepen.

Koninklijke Academie voor Geneeskunde van België - Wetenschappelijke Prijzen

De Koninklijke Academie voor Geneeskunde van België is een instelling van de Vlaamse Gemeenschap. De Academie is werkzaam op het gebied van de geneeskunde, de farmacie, de diergeneeskunde en de aanverwante wetenschappen.
De Academie bevordert het wetenschappelijk onderzoek door: wetenschappelijke prijzen uit te reiken; bijeenkomsten en voordrachten te organiseren; wetenschappelijke publicaties uit te geven. Info Wetenchappelijke prijzen.